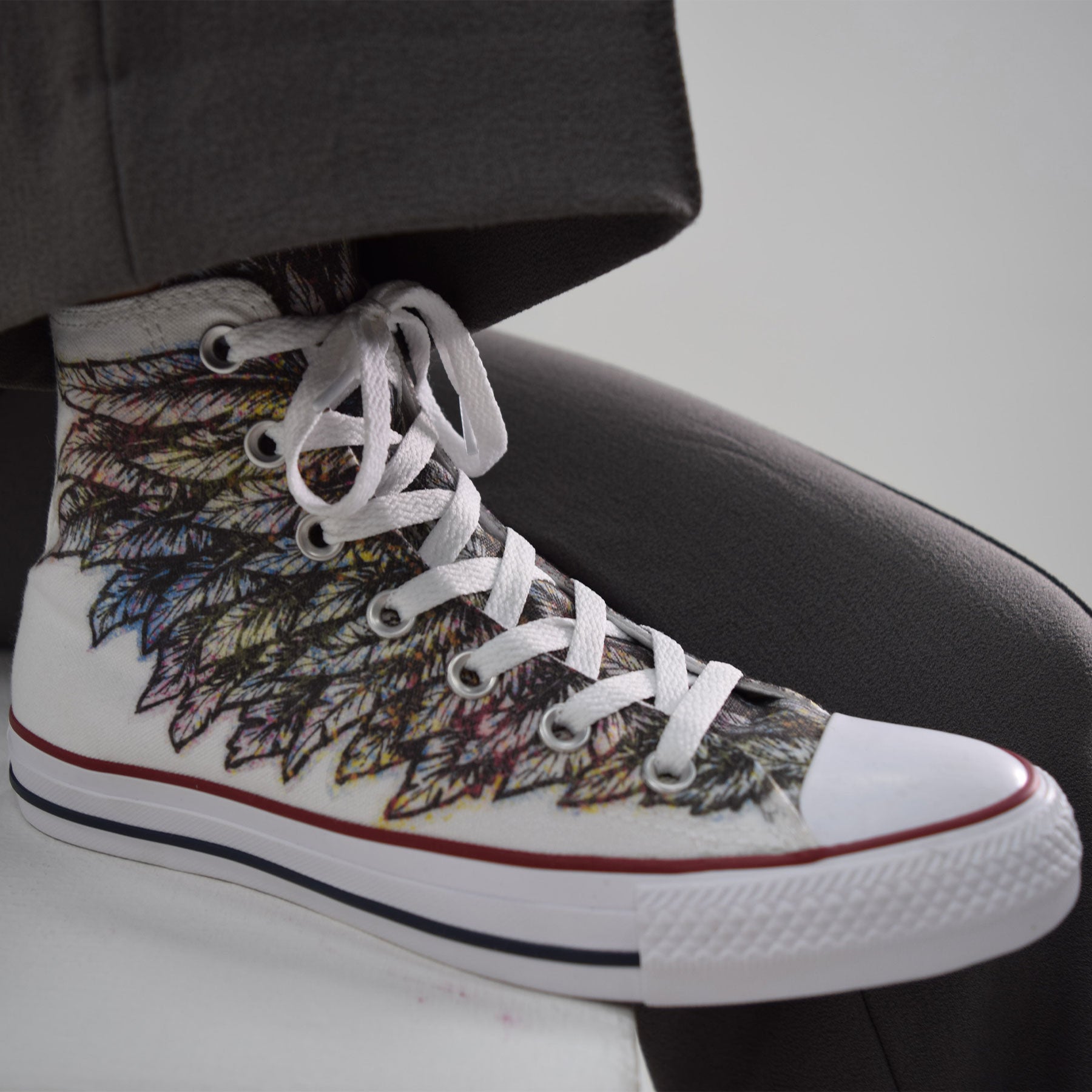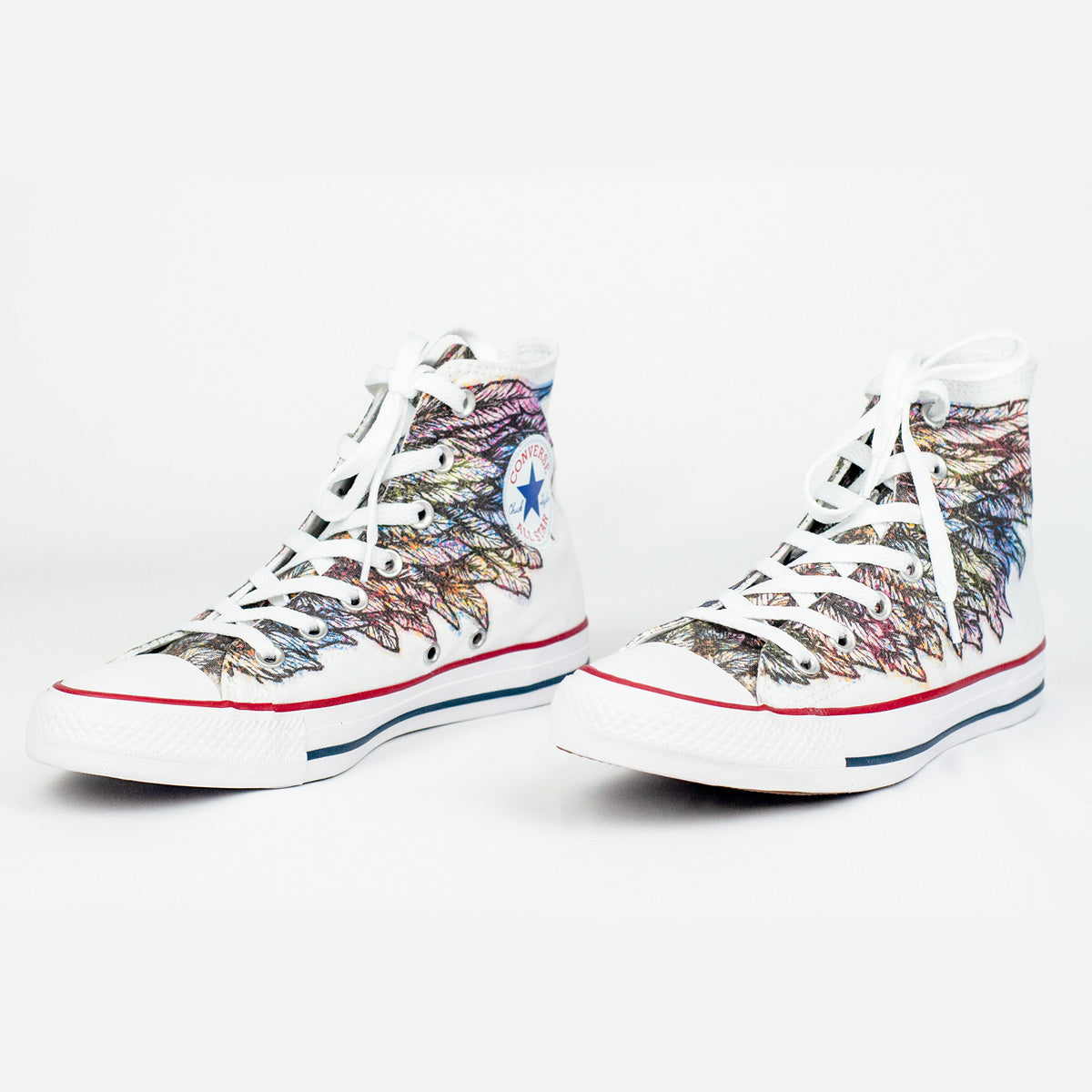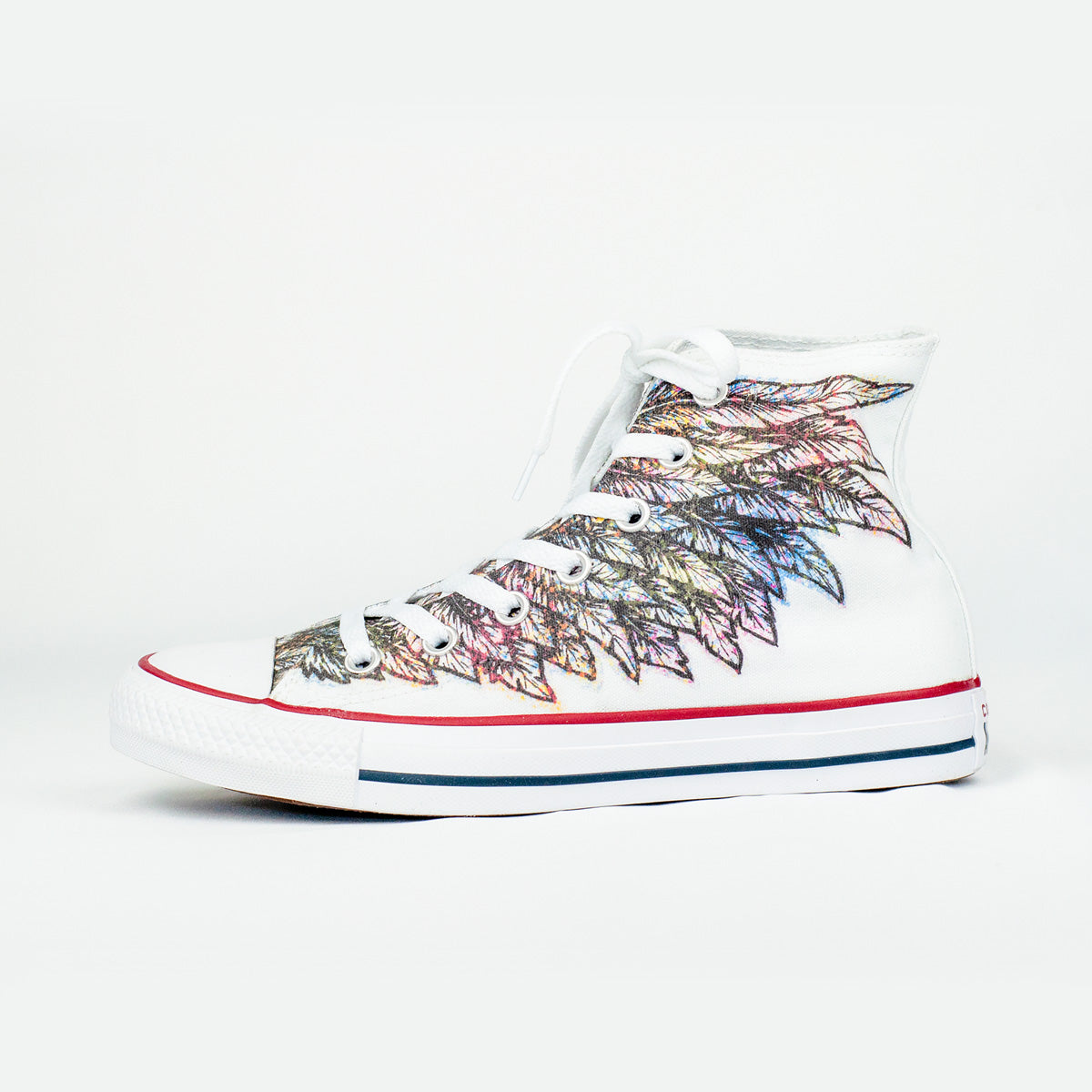 Golden Boys Unisex All Star Hi White
Sale price

$300.00 USD
Regular price
(/)
Inspired by the timeless allure of The Golden Boy, our bronze statue embodying the spirit of eternal youth and enterprise, we present to you our Converse High Tops. These iconic shoes pay homage to the Roman God of Mercury and the Greek Hermes, who guided souls from this realm to the afterlife.

Mercury, depicted with his renowned winged shoes, possessed the ability to traverse between the conscious world and the ethereal realm of dreams. These very shoes were his magical tools, enabling him to transport effortlessly through space and time, bridging unimaginable distances.

Just like their mythical counterpart, our Converse High Tops carry you on a journey beyond the boundaries of the ordinary. They become a conduit, transporting you to places unknown, where possibilities abound and imagination reigns supreme.

With every step you take, embrace the spirit of adventure and unlock the door to new realms. Let your creativity soar as you traverse the physical and metaphysical worlds, guided by the wings of these extraordinary shoes.

Experience the transcendence of time and space, and let your footwear become a symbol of infinite possibilities. Our Converse High Tops are not just shoes; they are gateways to the extraordinary, allowing you to walk a path of endless discovery.
Materials & Care: Sustainable Comfort, Effortless Maintenance

Art-inspired Golden Boys Converse shoes are custom-made with love and care at a Canadian Printshop. Perfect for the new school year, there are no returns or exchanges- so order now! Adan Ballou's artwork makes them a must-have for art lovers.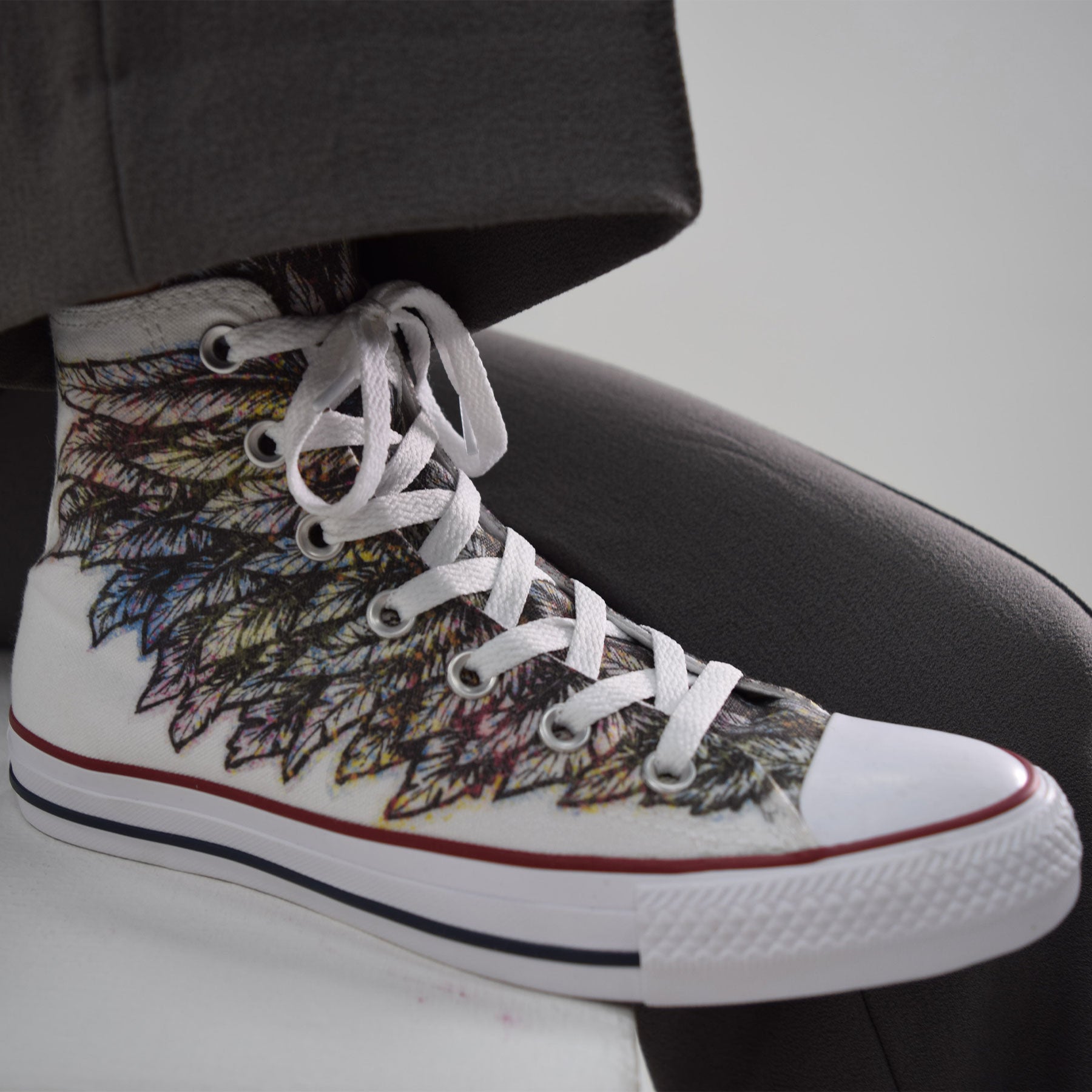 Golden Boys Unisex All Star Hi White
Sale price

$300.00 USD
Regular price
Choose options